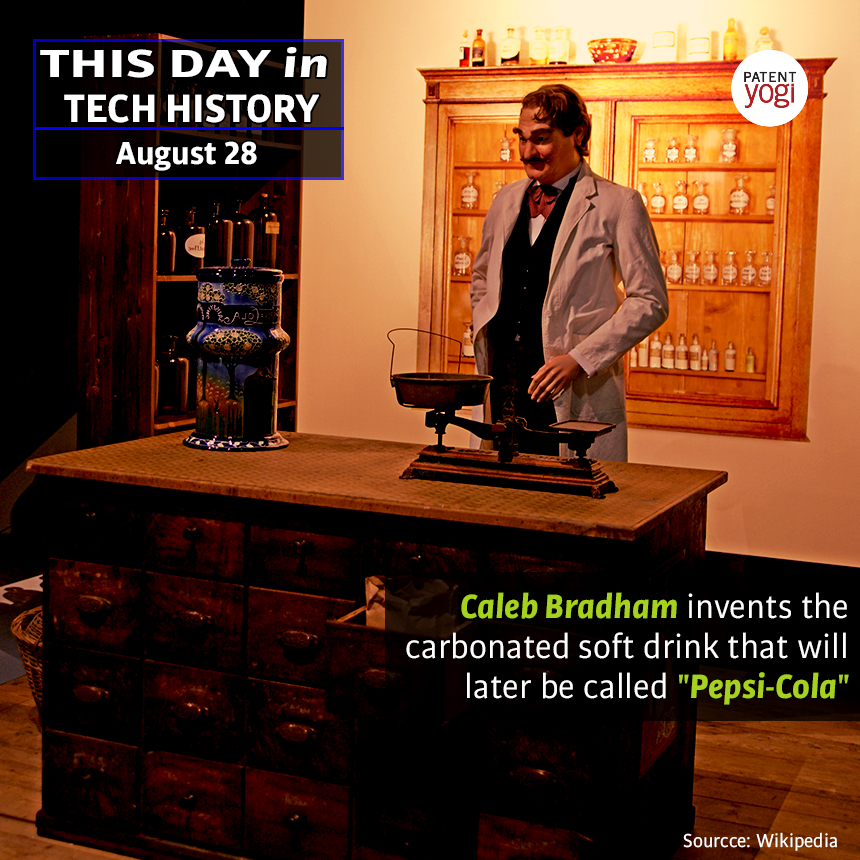 Caleb Bradham made the drink at his drugstore where the drink was sold. It was named after the digestive enzyme pepsin and kola nuts used in the recipe.
On December 24, 1902, the Pepsi-Cola Company was incorporated in North Carolina, with Bradham as the president, and on June 16, 1903 the first Pepsi-Cola trademark was registered.
Later in 1903, he moved his Pepsi-Cola production out of his drug store and into a rented building nearby.
In 1905, Bradham began selling Pepsi-Cola in six-ounce bottles (up until this time he sold Pepsi-Cola as a syrup only), and awarded two franchises to North Carolina bottlers.
Later on, most of the cola companies, including the Coca-Cola Company, protected recipe of their cola drinks via trade secrets.
Here is a design patent for the iconic coca-cola bottle.
Patent Information
Publication number: USD48160 S
Patent Title: Design fob a bottle ob similar abticle
Publication type: Grant
Publication date: 16 Nov 1915
Filing date: 18 Aug 1915
Inventors: Alexandeb Samttelson