That Amazon will soon deliver packages through drones is old news.
What's new though is that Amazon  intends to build customized drones on the fly to suit a specific shipment.
Once a shipment order is received, parameters such as weight/volume of the shipping container, target delivery time, weather, a route to a target delivery zone and safety considerations are determined. Based on these parameters, a customized drone is then assembled using modular components. Everything from the thruster to the wings are available in various configurations.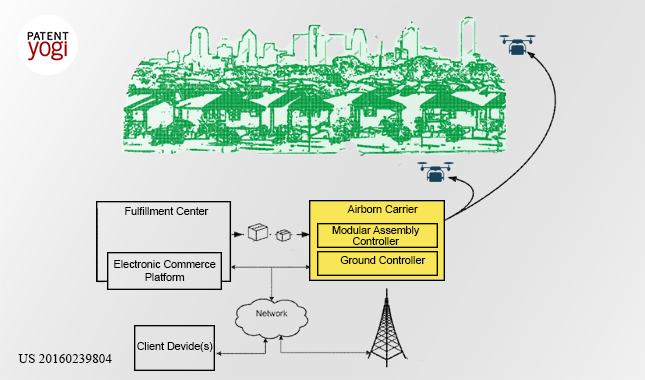 Therefore, depending on the requirement, a suitable modular component is selected and used to assemble the drone. Alternatively, a fleet of pre-built drones catering to different specifications of these parameters may also be used to reduce time spent in assembling.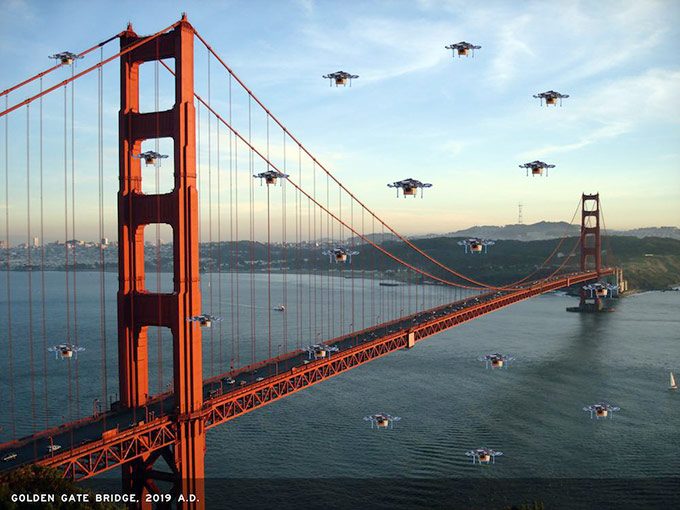 As an example, if the delivery zone happens to be an urban location, then a drone capable of navigating in crowded places is needed. Accordingly, the invention may select modular sensors with higher accuracy and flight controllers with greater degree of stability and precision in order to assemble the customized drone. Similarly, to ship a package of a larger weight, the thruster and battery may be selected with higher capacity so that a heavy package may be carried for a long distance.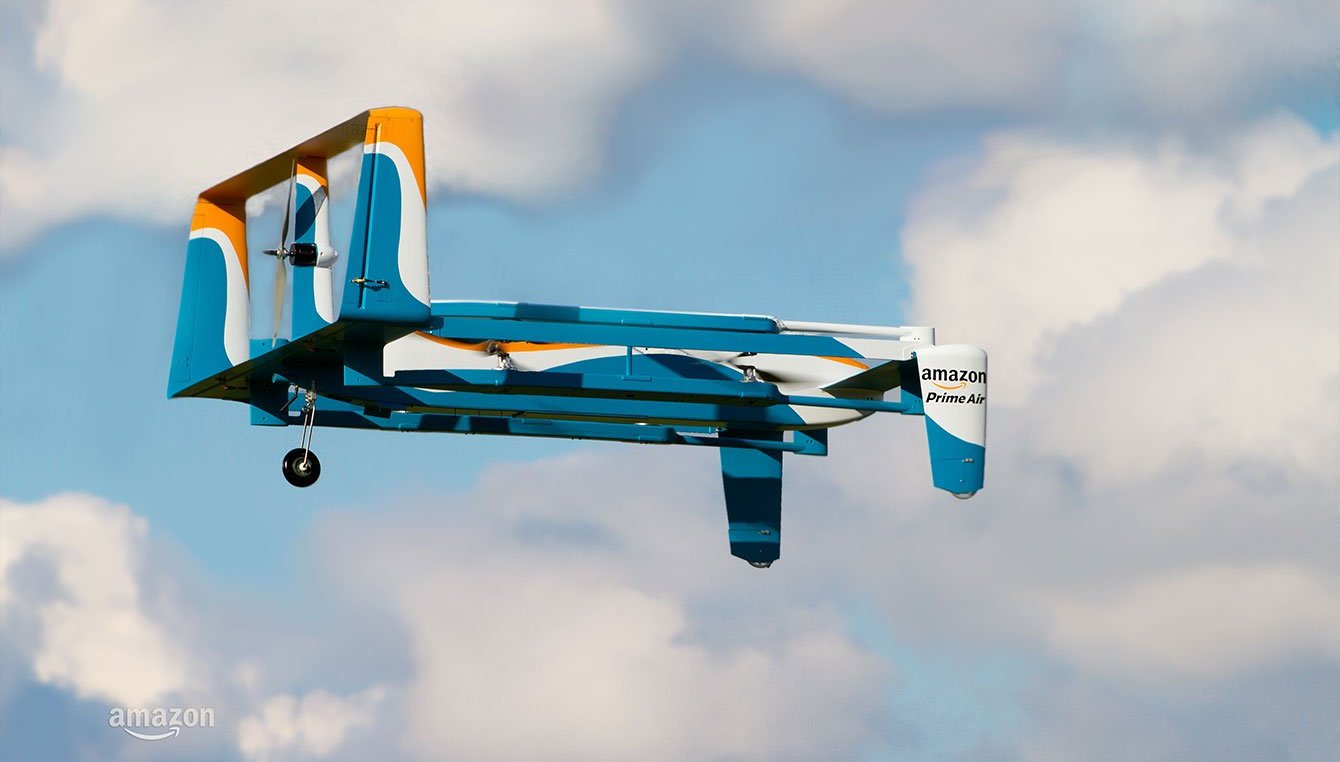 As a result of this technology, delivery of packages using drones can be made very efficient and reliable.
Patent Information
Publication number: US 20160239804
Patent Title: MODULAR AIR DELIVERY
Publication date: 18 Aug 2016
Filing date: 21 Apr 2016
Inventors: Justin Roscoe;
Original Assignee: Amazon
Technologies, Inc.