Engines on commercial passenger jets are sized for take-off conditions. This design condition leads to engine sizes that are larger than necessary for every other phase of the aircraft flight.
The larger sized engine for take-off conditions results in higher purchase costs, higher cost of operation, creating additional drag to the aircraft, adding fuel consumption, and affecting range of the aircraft.
Further, take-off and climb-out noise from commercial aircraft engines is a contributor to noise pollution near airports. With respect to landing, commercial aircraft utilize thrust reversers to decelerate the aircraft. Use of thrust reversers consumes fuel and contributes to noise pollution near the airport.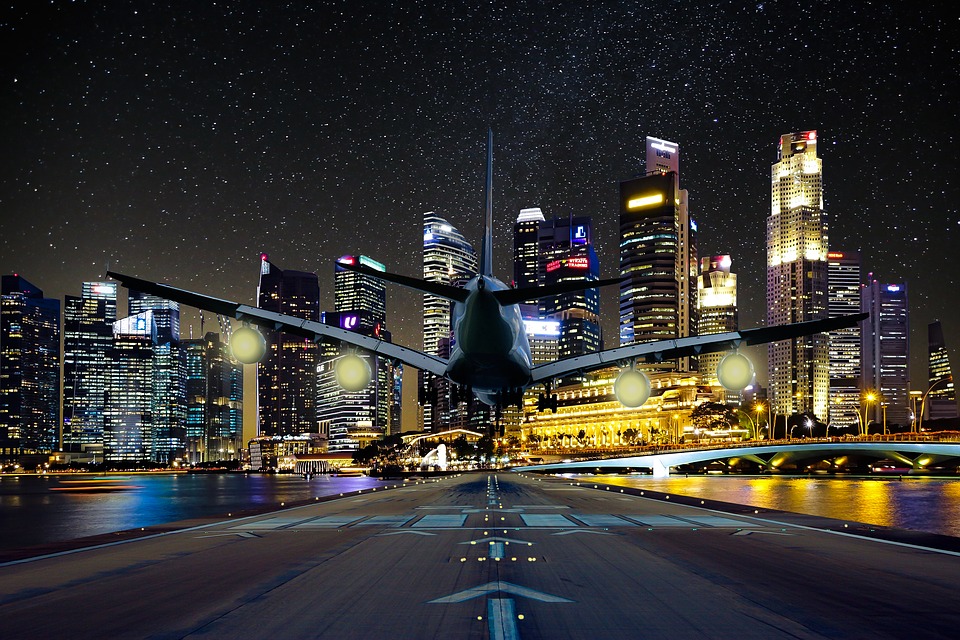 The system invented by Boeing includes a platform for supporting the aircraft. A clamp mechanism on the platform releasable couples the aircraft onto the platform. Further, a conveying system is coupled to the platform and configured to move the platform to accelerate or decelerate the aircraft coupled to the platform.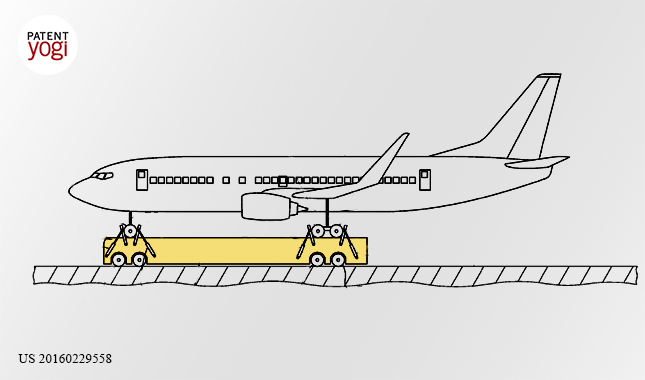 Therefore, a smaller engine can be installed to the aircraft itself, which saves fuel; improves efficiency and range; and reduces noise pollution considerably. 
Patent Information
Publication number: US 20160229558
Patent Title: SYSTEM TO ACCELERATE AND DECELERATE AIRCRAFT FOR TAKE-OFF AND LANDING
Publication date: 11 Aug 2016
Filing date: 19 Nov 2014
Inventors: Brett M. Hoffstadt; William A. Harkness; Royal E. Meservy;
Original Assignee: The Boeing Company