This patent application from Facebook reveals technology that detect brands within images uploaded by users. These brands are detected using advanced computer vision. Once a brand is detected within a user's image, it is promoted to the friends of the user as a sponsored story. So if a user is photographed at a Starbucks, the photo along with some promotional material is sent to the user's friends. Such a sponsored story is far more interesting to the user's friends compared to a static advertisement, because it contains a real-life photograph of the user interacting with the brand.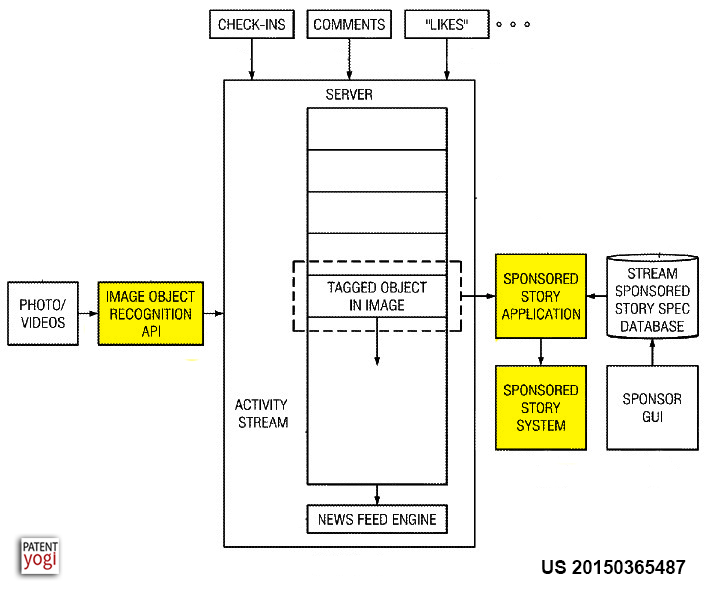 Patent Information
Publication number: US 20150365487A1
Patent Title: Computer-Vision Content Detection For Sponsored Stories
Publication type: Grant
Application number: US 14/838199
Publication date: 17 Dec 2015
Filing date: 27 Aug 2015
Inventors: Justin Mitchell; Samuel Odio; David Harry Garcia;
Original Assignee: Facebook, Inc.