Last year, Facebook released peer-to-peer payments feature for its Messenger. The feature lets users send and receive money to one another.
Facebook built the entire payment system in-house, unlike competitors like Snapchat, which partnered with third party service providers like Square to handle the actual money transfers.
The recent patent discloses techniques that Facebook uses to automatically predict and configure payment transactions in Messenger.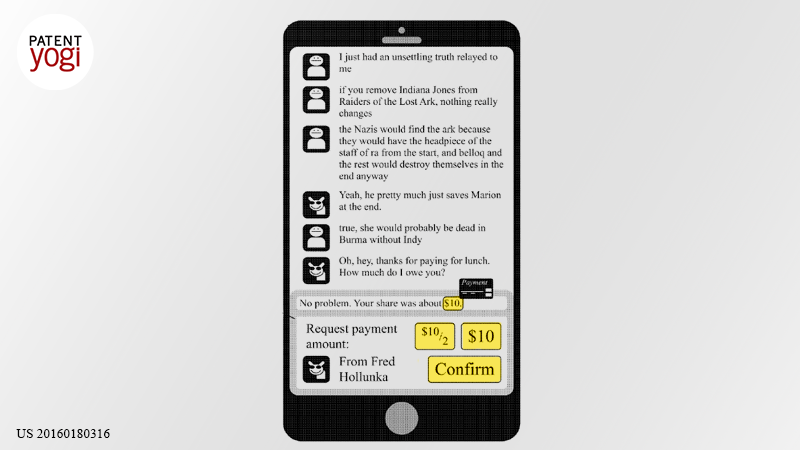 For example, friends may go out to lunch, one of them may pick up the tab, and the other one may eventually pay the other back. In another example, a group of friends may join together in renting a cabin for a ski trip or purchasing a collective gift for a friend's birthday. In such scenarios, when the friends interact on Messenger, the patented techniques automatically predict when a payment transaction is required. Accordingly they configure the payment transaction and give an option to the user to initiate the same. The friends then use the configured payment transaction to pay or contribute their portion of costs.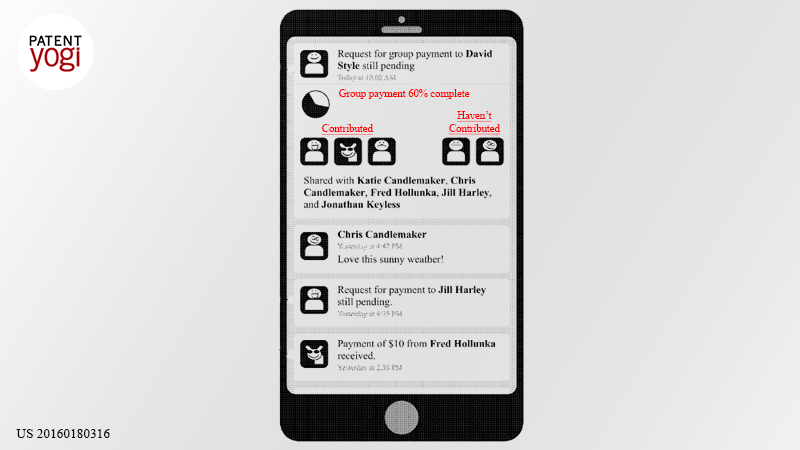 Similarly, group payments can be better managed, making it easier for people to transfer their share.
Facebook does not charge transaction fee for these payments as of now. However, this can change in future.
This feature of Facebook Messenger is most likely a death knell for apps like Splitwise, Billr, Divvy, SpotMe and Kittysplit.
And how can we forget cats.
Here is king cat rolling in money. Competition for Zuckerberg?

Patent Information
Publication number: US 20160180316
Patent Title: Techniques to automatically predict and configure payment transactions
Publication date: Jun 23, 2016
Filing date: Dec 17, 2014
Inventors: Xiao Ou Wang; Sean Anthony Heywood; Stephen Moore Davis; Robert Franklin Daniel; Akash Gaurav Gupta;
Original Assignee: Facebook, Inc.