Ford has been developing several types of electric bikes that can go along with their cars. These include foldable bikes with various configurations, an inflatable bike and also a unicycle built into one of the wheels of the car.
The latest patented bike includes folding pedals and handlebar mounts, a folding chain stay component, two or more pivots of the frame coupled together at a single locking lever, and the wheel couplings and wheel axles. When folded the bike can fit inside a typical passenger car's luggage space, minimizing the loss of luggage space capacity.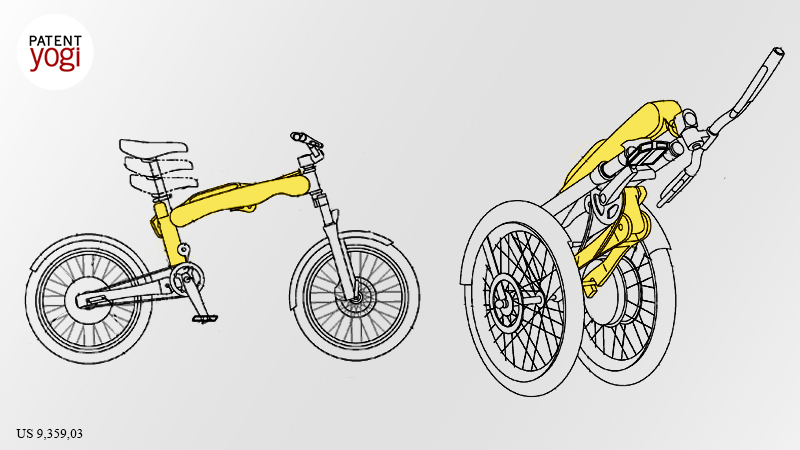 It also includes a power, a motor and control system for measuring, e.g., physiological factors of the user and controlling the motor according to the user characteristics. User characteristics include, for example, physiological and biometric factors such as pedaling power, pedaling force, pedaling cadence, weight, comfort level, riding skill, aerodynamic form, clothing and fitness level. Once the user characteristics are determined, the bike can smartly assist the user while driving the bike. For example, the bike can be configured to provide power assistance during acceleration at intersections, to help prevent the user from slowing traffic. Further, the bike may be configured to provide faster acceleration in "sporty mode".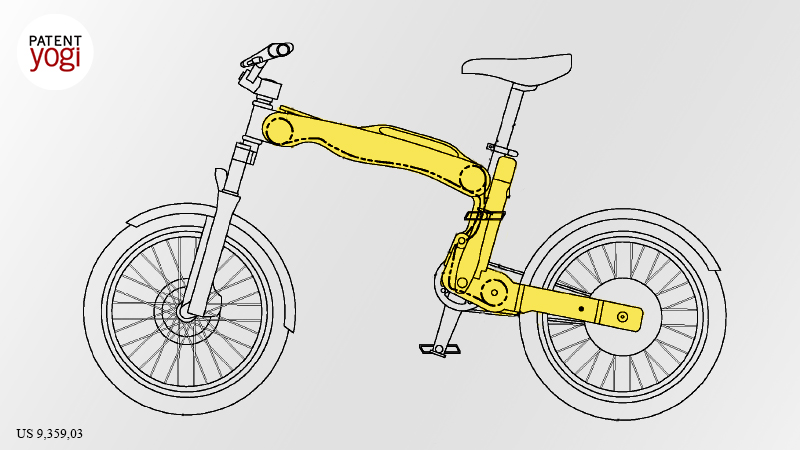 Moreover, when folded the motor can be activated to assist in the towing of the folded bicycle. This can help users to tow the folded bike towards to the boot of the car.
Patent Information
Publication number: US 9359036
Patent Title: Folding bicycle
Publication date: Jun 7, 2016
Filing date: Jul 16, 2014
Inventors: Thomas Robert George Thompson;
Original Assignee: Ford Global Technologies, LLC