Many people enjoy capturing images and recording video while driving their cars. For example, they may record the view out the front windshield of a car while driving along a scenic road. Others may record a view while racing their car during a race.
However, existing systems attach cameras (like GoPro) and smartphones to their cars in a fixed position (e.g., capturing images directly in front of the car). This type of fixed mounting position supports the recording of only one angle or viewpoint. A dangerous situation results if a car driver attempts to manually reposition the camera while actively driving the car.
Ford is planning to cater to this demand of its customers. PatentYogi's expert patent search team discovered a recent patent application from Ford that reveals Ford's plan to provide rotating camera systems along with their cars. This effectively converts the cars into the most expensive camera dollies. Users may mount the rotating camera systems on to a car dashboard, a car windshield, a car window, a car roof rack, and car mirrors.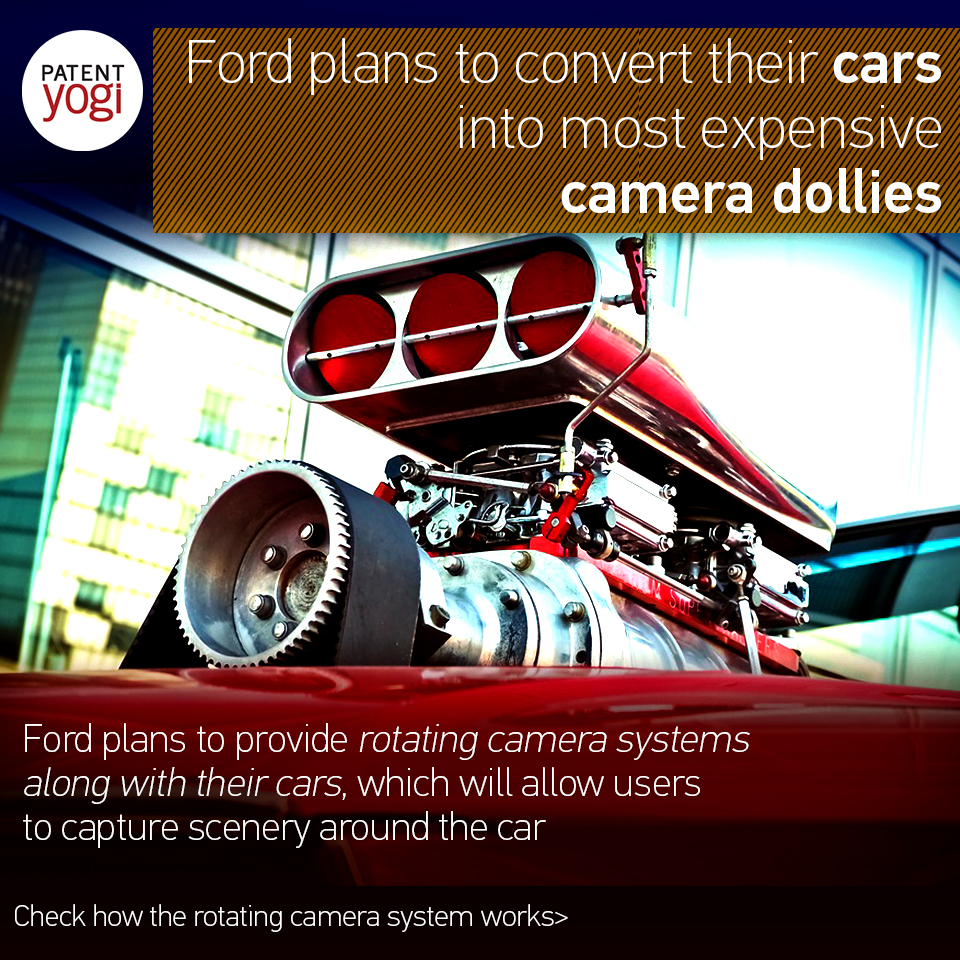 The rotating camera system will allow the camera to rotate. A rotation control module will determine a current rotational orientation of a motor and determines a speed and direction to rotate the motor based on the instructions from a user and vehicle data. The user may use a smartphone app or controls within the car (such as, controls on an infotainment system) to control the camera movement.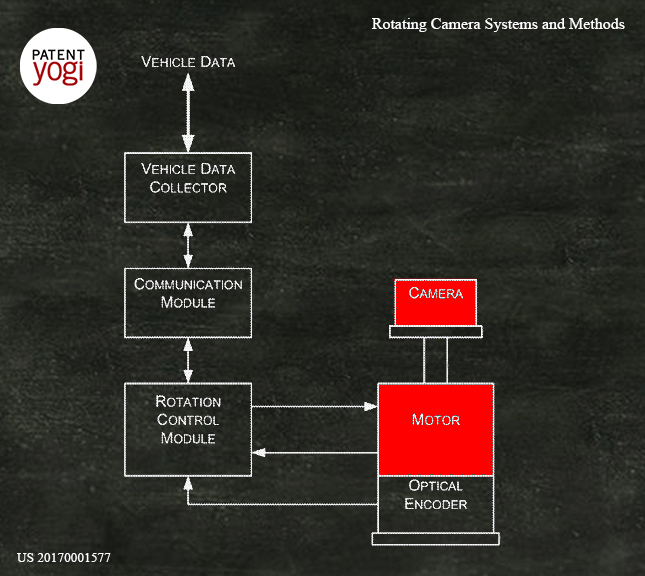 Also, the rotation direction is determined based on the steering direction of the vehicle. For example, if the vehicle is turning to the left, the camera may rotate to the left to maintain the desired orientation. Further, the speed of camera rotation is determined based on the rotational speed of the steering wheel.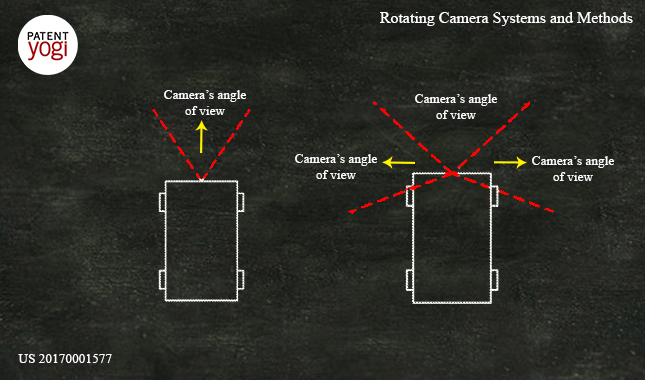 Moreover, pre-defined ranges of orientation can be used to limit the orientation of the camera to capture scenery out the front windshield of the car. In other situations, the user may prefer to see the scenery out a side window of the car and selects a pre-defined range of orientation that maintains the camera within a range that captures images out a side window (e.g., a driver's door window or a passenger door window).
It seems car users will really love this feature in their cars. It allows users to capture some unique shots and share with their friends and family.
In the comments below, let us know if you will like this feature in your car.
Patent Information
Publication number: US 20170001577
Patent Title: Rotating Camera Systems and Methods
Publication date: 5 Jan 2017
Filing date: 30 Jun 2015
Inventors: Jamel Seagraves; Sudipto Aich;
Original Assignee: Ford Global Technologies, LLC