Voice-activated AI driven digital assistants have been launched by all major tech companies.  Apple has Siri, Amazon has Alexa, Microsoft has Cortana and Google has Google Now and Google Assistant. Google is betting big on its assistant. They even added multi-lingual capability to its assistant.
The digital assistants started with performing some simple tasks for users, such as setting an alarm or sending a text. Now, companies have started giving personality to these assistants. Microsoft's assistant can determine the user's mental or emotional state and act accordingly. The talking computers in Star Trek seem to be guiding these companies.
A recent patent application for Microsoft discloses a digital assistant that can provide personalized greetings to users. Microsoft aims to develop a digital assistant that mimics a human experience with the users.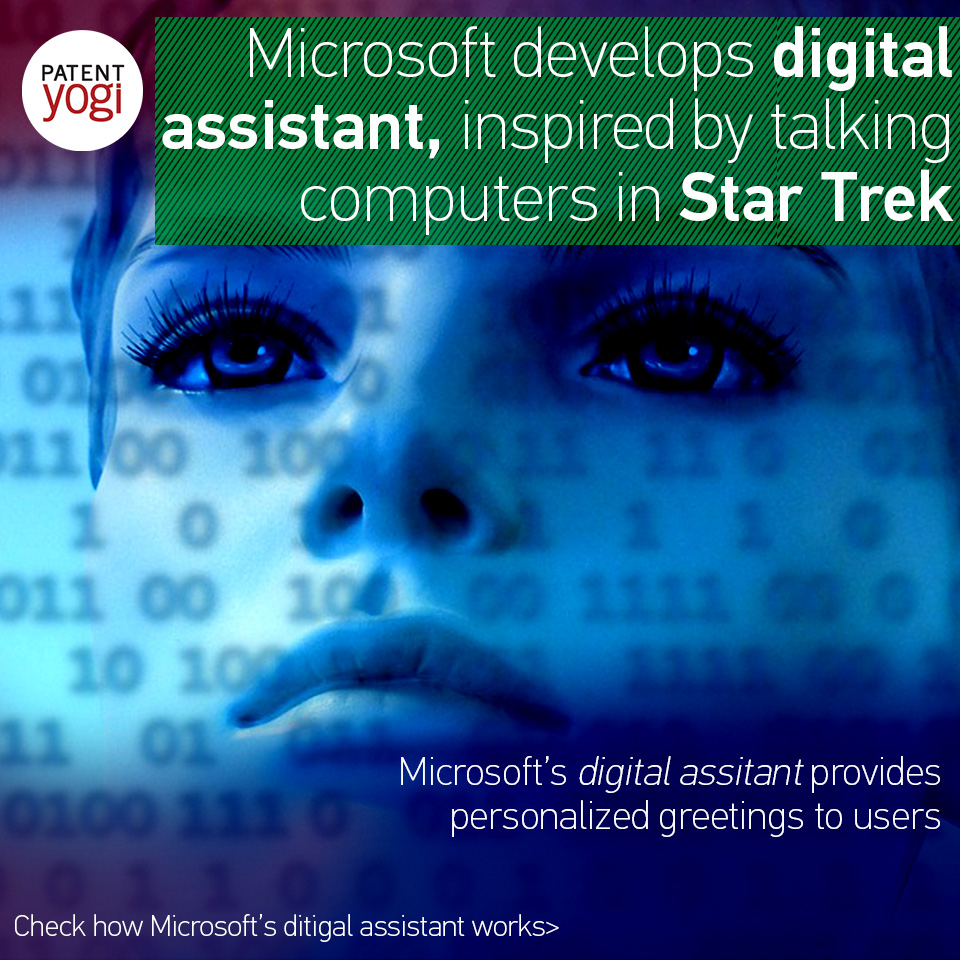 For example, an out of the ordinary event, an especially busy day for the user, the user's birthday, a win by the user's favorite sporting team, unusual weather, the user's geo-location being different than normal, etc., may be used in the generation of personalized greetings.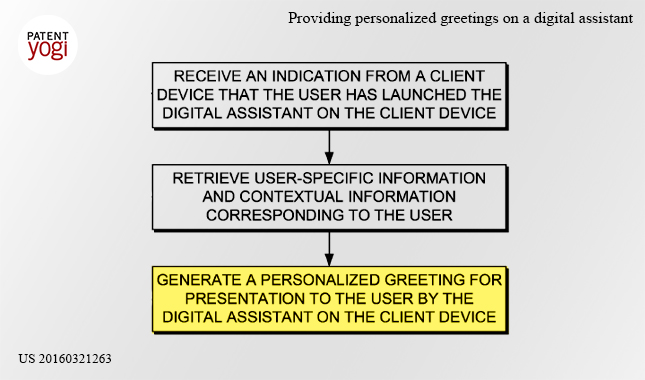 The patented personalize greetings service is able to perform some computations, such as comparing the user's birth date to the current date, to determine if today is the user's birthday. In this case, if the user's birth date and the current date match, one type of personalized greeting generated may be a "Happy Birthday" message along with a birthday cake animation. Another type of personalized greeting generated may be "Good morning Samuel. Today looks like it will be a busy day for you," or "Busy day ahead. Take a deep breath and remember to take breaks between meetings," both of which could have been based on the user having multiple meetings on his calendar on that particular day.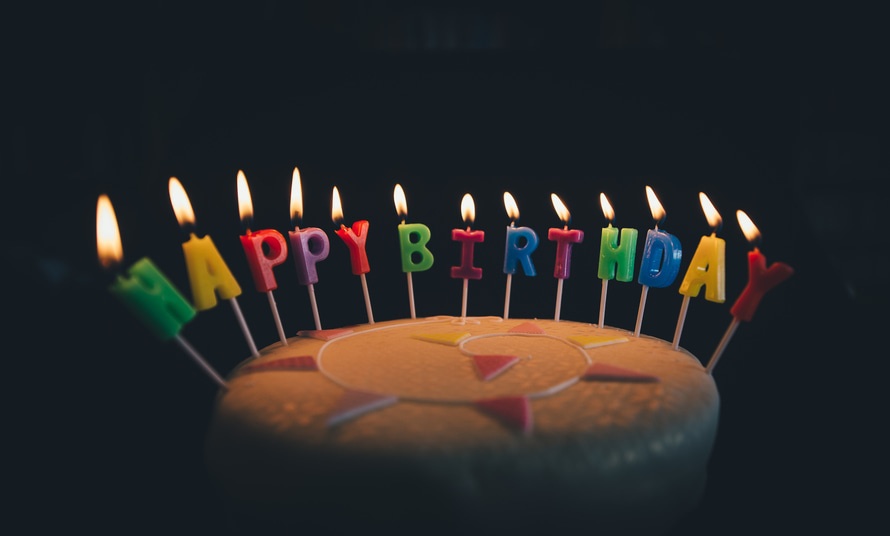 In addition, multiple greetings are generated and ranked. Multiple greetings can then be combined and presented to the user. For example, a combined greeting such as "Welcome home! Brace yourself and stay hydrated today–the mercury is going to rise above 90 degrees today!" may be selected if the user has just returned home from a business trip or a vacation, and there are presently unusually high temperatures at the user's location.
Patent Information
Publication number: US 20160321263
Patent Title: Providing personalized greetings on a digital assistant
Publication date: 3 Nov 2016
Filing date: 23 Jun 2015
Inventors: Sasanka MADIRAJU; AYMAN FAROUQ MOHAMMAD ALMADHOUN; NIRAV ASHWIN KAMDAR; TALON EDWARD IRELAND; MELISSA LIM;
Original Assignee: Microsoft Technology Licensing, LLC