Microsoft patents a system to provide a new kind of telepresence experience that creates a window-like experience during video communication scenarios.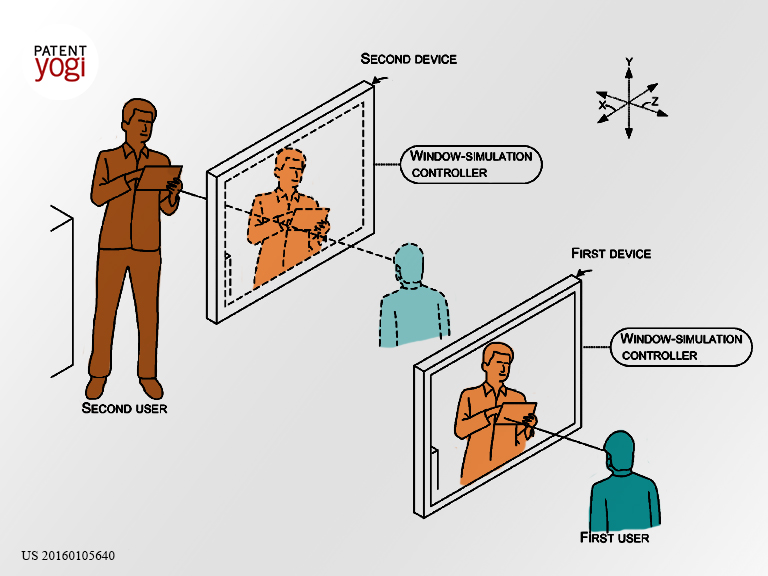 The system includes a display device (such as a flat panel digital display) that displays an image which appears to be at a point behind the flat panel digital display. When combined with a similar, but remotely located companion display device, the display device can look to the user like a pane of glass (e.g., a window) except that when the user looks through the display device, the user sees a scene in another part of the world and vice versa.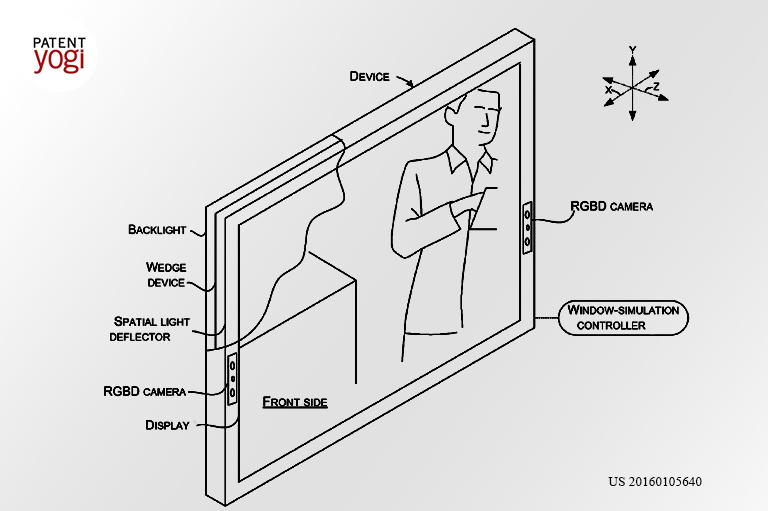 The system accomplishes this by employing a combination of a steerable array of beam-deflecting facets with a large area camera that has low etendue (e.g., relative angles of light rays are generally conserved during refraction and/or reflection by the device).
The system facilitates face-to-face discussions. People can communicate in various ways, such as voice, gestures, eye gaze, how they orient themselves with one another, etc.
Patent Information
Publication number: US 20160105640
Patent Title: TELEPRESENCE EXPERIENCE
Publication date: 14 Apr 2016
Filing date: 10 Oct 2014
Inventors: Adrian Robert Leigh TRAVIS; Andreas GEORGIOU;
Applicant: Microsoft Corporation