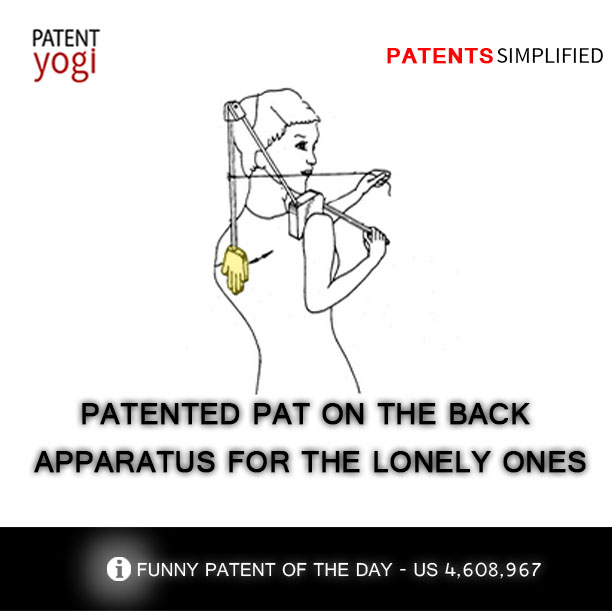 Patent Information
Patent Number: US 4608967
Patent Title: Pat on the back apparatus
Inventors: Piro; Ralph R. (Lindenhurst, NY)
Family ID: 24973306
Appl. No.: 06/739,669
Filed: May 31, 1985
Grant date: September 2, 1986
Abstract: A self-congratulatory apparatus having a simulated human hand carried on a pivoting arm suspended form shoulder supported member. The hand is manually swingable into and out of contact with the user's back to give an amusing or an important pat-on-the-back.