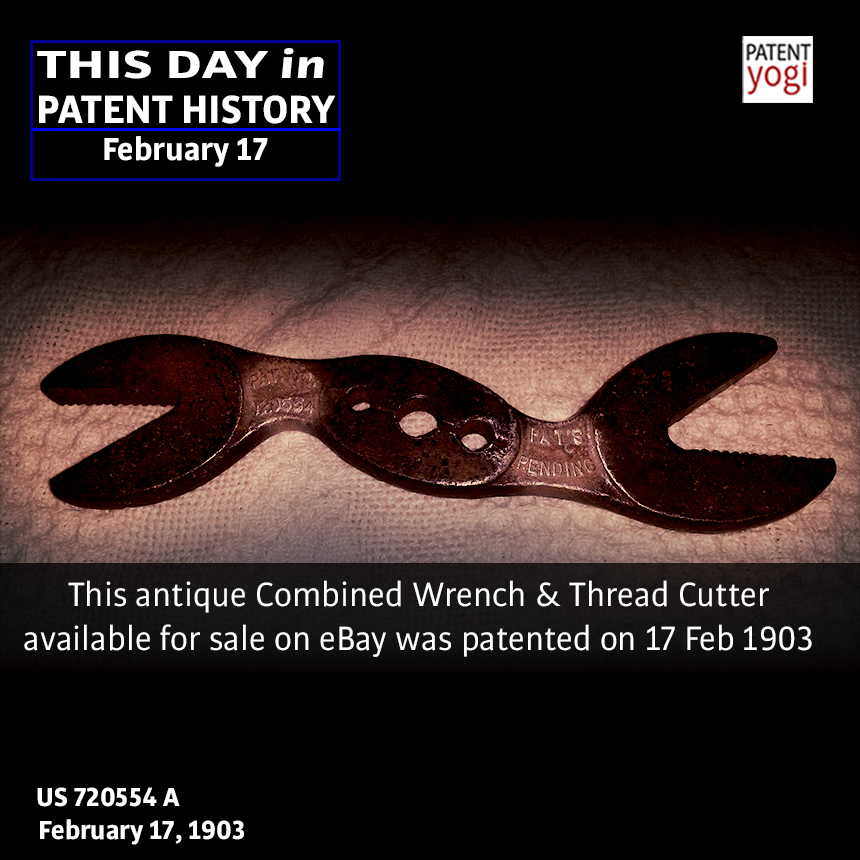 This antique Combined Wrench & Thread Cutter available for sale on eBay was patented on 17 Feb 1903.
You can still read the patent number "720554" and the term "Pat's pending" engraved on the device, even after 100 years it was manufactured.
The tool combines the functions of a pipe and nut wrench and a thread cutterfor bolts, rods, and the like.
Patent Information
Publication number: US720554 A
Patent Title: Combined wrench and thread-cutter
Publication type: Grant
Publication date: 17 Feb 1903
Filing date: 17 Feb 1902
Priority date: 17 Feb 1902
Inventors: Charles Benesh
Original Assignee: Charles Benesh