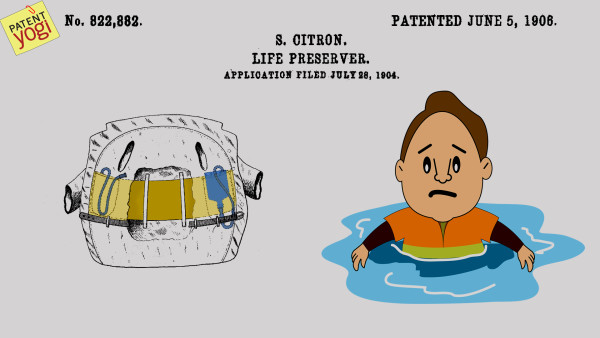 Here's an invention for style conscious folks!
Life jackets are usually worn over regular garments and as a result they feel, and more importantly look, bulky. From a style standpoint, that's strictly a No-No today. Well, for one inventor it was so even a century ago.
This invention from June 5, 1906 is a regular garment with an inbuilt life-saving function. The inflatable compartments are on the inner side of the garment. A small pocket sized container with compressed gas is also conveniently located in the garment. In case of an emergency, the gas from the container escapes and inflates the garment. The inflated garment can thus help one float in water or provide safety against external impacts. With this invention, your favourite jacket can double as a personal air-bag!
Patent Information
Life-preserver
US 822882 A
Publication date: 5 Jun 1906
Filing date: 28 Jul 1904
Priority date: 28 Jul 1904
Inventors: Saturn B Baumsee, Saul Citron