Project Ara is a modular smartphone from Google that is made of a central module board with which individual modules that can be connected. The phone will include a structural frame that holds modules of the owner's choice, such as a display, camera or an extra battery.
The owner's can choose location of various modules on the structural frame. However, the patented design shows a particular placement of these modules. This indicates that Google might be planning to sell a base phone with pre-packaged modules as shown in the design patent. Thereafter, the owner's may replace individual modules if they malfunction or when an upgrade is required.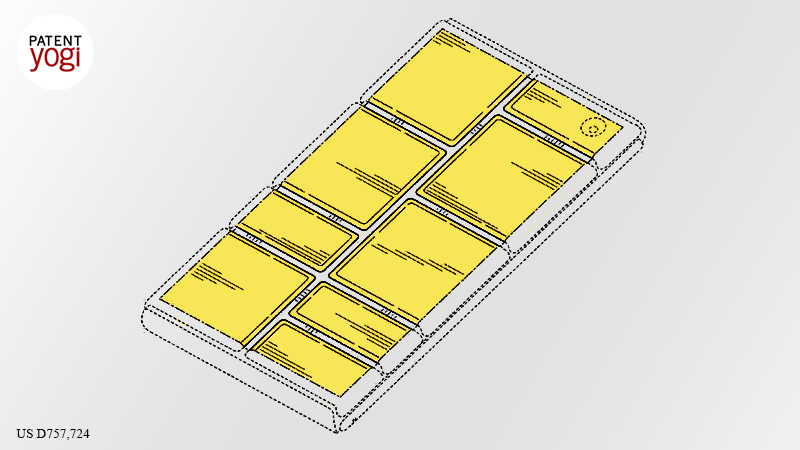 The phone will provide longer lifetime cycles for the handset, and potentially reducing electronic waste.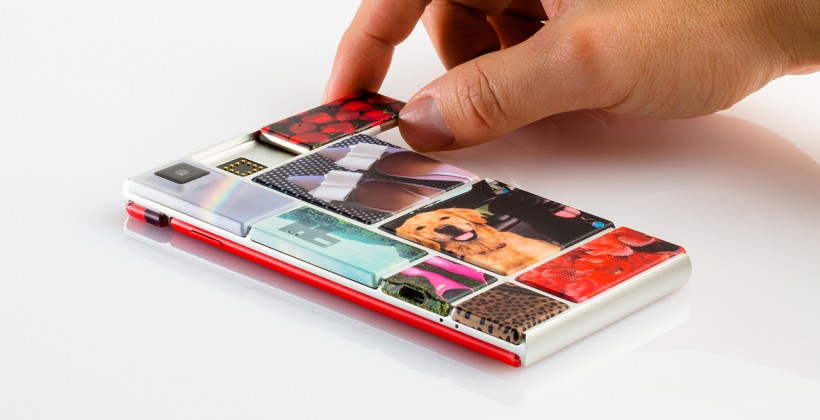 Patent Information
Publication number: US D757724
Patent Title: Portion of a handheld device
Publication date: May 31, 2016
Filing date: Jul 01, 2014
Inventors: Gadi Amit; Daniel J. Clifton; Paul Eremenko; Inbal Etgar; Susan Elizabeth McKinney;
Original Assignee: Google Inc.